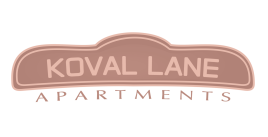 Your Review
Submit a Review

Resident Reviews
|Recommended: Yes
It's a good apartment — nice and quiet
Thank you Mr. Ramos
|Recommended: Yes
Decent, Convenient, Affordable, Infested, Hobos, New Staff — I appreciate the home I made here at Koval Lane Apartments, I love the lights. Its entertaining living behind MGM the traffic, people, hobos, neighbors, passersby's. Its everything I mention in the Review Title. IF you can handle living down near the strip, where the lights shine and the people walk consistently every night. You will do fine. A quick shout out to the New Staff, they are great A positive plus they are very attentive to detail and tenants needs NOT wants. Thank you
Hey Darruis, Thanks so much for your positive feedback, I appreciate you taking the time to tell us about your experience here at Koval Lane apartments. We enjoy having you as a resident, always great to talk to when your at the office. Let us know if you need anything! Koval Lane Staff
|Recommended: Yes
Nice property for the price , close to strip and bus transportation — nice place to live quiet nights , even though minutes from action , parking can be a little more light at night , other wise great place to stay friendly neighbors ,
Hello Marques, Thank you for your review. Maintenance is working on putting the flood lights out in the parking lot. We will have those by the end of this month. Thank you for your review. Anything else you may need, stop on by the office! -Rachel Koval Management
|Recommended: Yes
Great place to live — Very good
Hello Sam, Thanks for your response. We are happy your satisfied! Anything you might need come on down to the office!
|Recommended: No
Will we ever have a laundry room — This please is a great location which is the reason I live here. It's walkomg distance to Las Vegas Blvd and 24 hour gas station mini mart. Staff is friendly my only issue is this place does not want to spend money on maintenance. The Laundry room has not been functioning for a year that I have been here. Took me 3 months to repair my mailbox. Took 6 emails, 3 maintenance requests and waiting 2 months for parts to get my window fixed still not fixed, hopefully soon. For the price what can u really expect. Located between two weekly stay apartment buildings which bring lots of transient people to the neighborhood. Not the safest place to live but if u don't mind not hanging outside, having cameras in your window and exercising your right to bare arms this place is just right for the price.
Hey Osvaldo, thank you for your review. It has been nice having you as a resident. We are undergoing some changes here at the property and improving the maintenance aspect of the building. I am hoping you and other residents will be happy with the changes you will be seeing the next month or so. If you have any concerns you like to address please stop on by the office. Thank you, Rachel Koval Management
|Recommended: Yes
Great Place to live on a budget — I really love my little place, the price is right the manager for the complex is super nice and will work with you plus she is a animal lover so if you have pets she is willing to work with you which she did with me. Noise level here you really can't do much because its next to McCarren Airport which you hear a lot of planes but for me it really don't bother me. Nieghbors are nice don't have any complaints on them at all. Over all, I love the place and it's next to the strip.
We are very excited to have you as a resident at Koval Lane. We strive to ensure all our residents enjoy their new home.Please feel free to stop by the office anytime should you need anything, please bring your pet by so we can meet them as well. Thank you again
|Recommended: Yes
Bargain for location — Close to airport, strip, and freeway and is a great alternative to paid parking in the casino for your visitors.
Hey Sophia, Thanks for the review! Were happy to have you as a resident! Your right, with the paid parking in the casinos now, Koval Lane Apartments is a perfect place to live and enjoy a night out on the Las Vegas Strip without having to pay for parking fees. We're glad your enjoy the convenient location of our community!
|Recommended: Yes
Awesome — Awesome place to live. Close to everything I need
Hello Amanda, Thank you for taking the time to post a review. We are so happy that Koval lane Apartments is convenient for your day to day commute. Thank you for being a resident! -Rachel